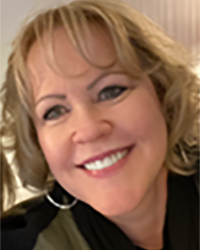 Nancy Anaya
Nancy Anaya is a native Tucsonan and proud to be a product of TUSD and the University of Arizona. She is highly qualified in Theatre Education and K-8 education.
Ms. Anaya began dance lessons at the age of 4 and continued teaching tap as a young adult. While a student at Tucson High, the "acting bug bit her" culminating in her winning the school's Thespian award. While a student at the University of Arizona, she was selected as the Theatre Teacher of the Year for her role in supervising 8 student teachers. As the Theatre Arts teacher at Utterback Middle School, she was integral to the school's recognition and achievements as a Fine Arts Magnet Middle School. Ms. Anaya also taught theatre in the Gregory School for 14 Summers working with children in grades 2-6. Performances culminated at the Leo Rich Theatre.
As a practicing artist, she has performed with the Southern Arizona Opera Company, worked with Gen Kelly's brother, Fred, attended workshops with Marcel Marceau, and taught pantomime for City Parks and Recreation as well as the Arizona School for the Deaf and Blind.
Loving to entertain, travel, attend theatre productions and concerts, she is thrilled to join OMA this year and have the opportunity as an Arts Integration Specialist at Magee Middle School!!!
---