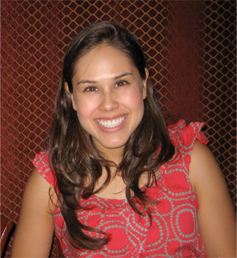 Chiara Lovio-Jordan
OMA Arts Integration Specialist


Ms. Lovio-Jordan received her Bachelor of Fine Arts in Theatre Education from the University of Arizona, and is a certified K-12 Drama/Theatre teacher. She also received her Master of Fine Arts in Theatre for Youth at Arizona State University. Her educational training has been specifically with K-12, but she has taught all ages ranging from preschool to university students. Her theatre experiences include working with Seattle Children's Theatre, Metro Children's Theatre in St. Louis, and Cornerstone Theatre Company in Los Angeles. Local teaching experiences have been with Live Theatre Workshop, Fine Arts Youth Academy, and Catalina Foothills Summer Program.

She was born and raised in Tucson and is proud to have grown up attending TUSD schools. As an Arts Integration Specialist, with the Opening Minds Through the Arts program, she feels very fortunate to be able to teach Theatre and to learn about the other three art forms as well, Music, Visual Art, and Dance.
---