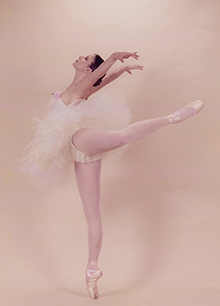 Michelle Alexander

Ms. Alexander has been dancing since the age of three, where she began her dance training with the Lone Star Ballet in Texas. During her youth, Michelle trained with the Louisiana Dance Theatre, performing many classic and contemporary works before going on to receive a full scholarship to attend the Rock School of the Pennsylvania Ballet at the age of 16. Her extensive training included teachers and dancers from the Pennsylvania Ballet, New York City Ballet, American Ballet Theatre, Alvin Ailey, and San Francisco Ballet to name a few.
Ms. Alexander went on to dance professionally and toured France, Poland, and performed with variety shows.
Michelle has taught classical and contemporary ballet, pointe, Horton, contemporary modern, partnering, jazz, tap, composition and creative movement for 20 years. Recently she concluded her 8th summer on the Dance Faculty of the highly accredited Interlochen Center for the Arts and has seen many of her students go on to professional careers in some of the top institutions and companies in the world. Michelle is very excited to be working with the OMA program and supporting arts education in the Tucson Unified School District.
---