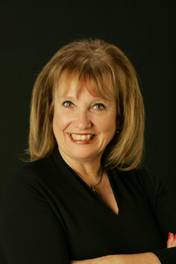 Dr. Joan Ashcraft
Director of Fine and Performing Arts


She has collaboratively designed arts education programs including the Governor's Award-winning Tucson Arts Connections and Opening Minds through the Arts (OMA). Dr. Ashcraft has built partnerships with arts organizations to design and implement sequential arts instruction for teachers and students through the Fine Arts Summer Institute, IDea: Instructional Design for the Arts, the Teaching Artists Summer Institute, the traveling ARTSmobiles, the Fine Arts Youth Academy, and multiple internships for teachers and University students.

Dr. Ashcraft co-designed OMA, recognized nationally for its significant arts education research and student achievement data. OMA was awarded the Arts in Education Model Development and Dissemination, the Professional Development in Arts Education, and 21st Century Community Learning Centers Federal Grants. Success of OMA research has produced national recognition for Tucson: Arts for Learning sponsored by National Young Audiences, Harvard Project Zero Qualities of Quality: Excellence in Arts Education and How to Achieve It, Dr. Milton Chen's book Education Nation, and Arts Education Partnership's publications entitled Third Space and Learning Partnerships. Under her leadership, TUSD Fine Arts received significant funds to pilot the Smart Music program. Dr. Ashcraft has toured as a presenter for the U.S. Department of Education's Teacher-to-Teacher Initiative.
---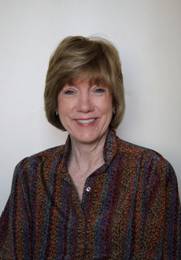 Dr. Pamela Brown Clarridge
OMA Researcher Contractor


Dr. Pamela Clarridge has been involved in public education for over 30 years. She received her BA from Northern Arizona University in Psychology and Special Education and holds two Master's degrees from the University of Arizona in Educational Research and Measurement, and Educational Administration. She received her Ph.D. from the University of Arizona in Educational Psychology. She has been a program evaluator for local, state, and federal educational programs and has taught at the elementary level in both rural and suburban schools in Arizona. Most recently, she has been an elementary principal for 15 years, including 9 years as principal of two Opening Minds through the Arts (OMA) schools. She is committed to using her knowledge and experiences to bring arts integration to more and more students.
---
Jaquetta Alexander
Principal, Howell Elementary School


Ms. Alexander received her Bachelor's degree in Elementary Education from the University of Arizona and her Master's degree in Educational Leadership from Northern Arizona University. She taught kindergarten through fourth grades in three different elementary schools in Tucson Unified School District before becoming an Integration Specialist, Curriculum Specialist, Teacher/Coach, and ultimately the proud principal of Peter Howell Elementary School. Jaquetta spent several years working with Dr. Kathy Short, University of Arizona Professor in the program of Language, Reading and Culture and director of Worlds of Words, and colleagues at Van Horne Elementary School on an International Literature Project, which focused on building intercultural understanding through inquiry, and literature. Her work is published on Worlds of Words. As a classroom teacher, Jaquetta strived to integrate the arts across the curriculum, and now as a principal, she strongly supports the arts and teachers' efforts to make the arts accessible to all students.
---

Kathryn Bolasky
Principal, Sam Hughes Elementary School



Bio coming soon.
---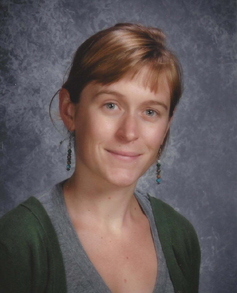 Hillary Douglas
OMA Arts Integration Specialist


Ms. Douglas joined the OMA team as an Art Integration Specialist for Visual Art in January of 2016. Art was always Hillary's favorite subject in school. She benefited from the encouragement of several inspirational art teachers, which motivated her to become an art teacher herself. Originally from New Hampshire, Hillary earned her BFA in Community Art Education from Massachusetts College of Art in Boston in 2006. After traveling to China in 2007, to teach art at the high school level, she moved to Las Cruces, New Mexico in 2008, where she taught middle school art for five years. Though many in her school community thought of her class as the "fun class," she found incredible value in reinforcing academic learning and testing strategies through art. In 2013, Hillary moved once again to Tucson, to study art education at the graduate level at the University of Arizona. As a graduate instructor, she taught aspiring undergraduate level art teachers how to be successful in their first years of teaching. Internships at the University of Arizona Museum of Art and Fallingwater, the historic house museum designed by Frank Lloyd Wright, furthered her understanding of how museums help people understand and make connections to art. Hillary is passionate about art and sharing her expertise and experiences with the TUSD community.
---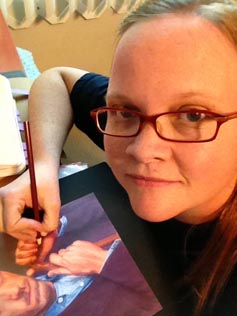 Sarah Howard
OMA Design Team Artist

Ms. Howard received her BA of Illustration from right here in Tucson, at Southwestern University of Visual Arts (SUVA). While earning her degree, Sarah volunteered her graphic design skills to her children's elementary school, designing newsletters and brochures. She is also a published Illustrator, working closely with local author Michael D. Stofko.

Sarah has been with the OMA program for 3 years, starting on a delightful journey of arts integration right out of college. She has had the opportunity to work with many classroom teachers and their students throughout TUSD, always instructing from a firm foundational knowledge of Visual Arts and core curriculum integration strategies. Sarah always has a peaceful mannerism that comforts those who are shy of expressing themselves visually. She strives to leave tools for teachers to use that will allow them to integrate visual arts into their daily routine, instilling the notion that everyone can be an artist.
---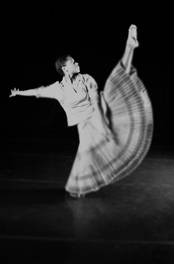 Wendy Joy
OMA Design Team Artist


Wendy Joy has a Master of Fine Arts (1998) in Theatre Arts with a dance concentration from the University of Arizona and a Bachelor of Arts (1986) in dance from Douglass College at Rutgers University. In addition to working for the Tucson Unified School District as an Opening Minds through the Arts (OMA) Design Team Teaching Artist she is the director/developer of PROJECT:connect, an innovative program that fuses a dance education certification tract with the Bachelor of Fine Arts degree at the University of Arizona. She is also a founding member of Zuzi!, a Tucson-based modern dance company she worked with for 10 seasons.

Wendy has extensive training in both classical ballet and modern dance, and has studied with and performed for such artists as Liz Lerman, David Rousseve, Alexei Yudenich, Don Redlich, Claudia Gitelman, and Melanie Stewart. Prior to coming to Tucson, Wendy was known throughout the southern New Jersey and Philadelphia areas for her teaching and choreography and was the owner and artistic director of dance images by wendy joy in Ventnor, NJ.
---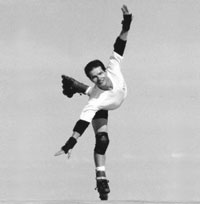 Thom Lewis
OMA Design Team Artist

Movement experience includes walking on fire, rappelling down buildings, riding an elephant, and street performing in France - he has also danced in more traditional French venues, and in Asia, Australia, and Las Vegas. He received an M.F.A. in theater arts and choreography from the University of Arizona in 1997. A recipient of numerous awards and fellowships, his work has been performed internationally by former Pilobolus dancers Dalton-Hartel Dance.
The arts and news journal, The Tucson Weekly described his compositions as "delicious choreography . . . witty, musical, and inventive." He has taught for OMA since 2004 and is currently the design team co-director.
---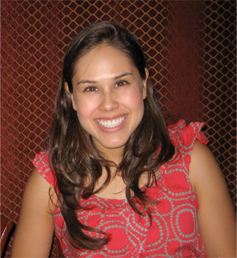 Chiara Lovio-Jordan
OMA Arts Integration Specialist


Ms. Lovio-Jordan received her Bachelor of Fine Arts in Theatre Education from the University of Arizona, and is a certified K-12 Drama/Theatre teacher. She also received her Master of Fine Arts in Theatre for Youth at Arizona State University. Her educational training has been specifically with K-12, but she has taught all ages ranging from preschool to university students. Her theatre experiences include working with Seattle Children's Theatre, Metro Children's Theatre in St. Louis, and Cornerstone Theatre Company in Los Angeles. Local teaching experiences have been with Live Theatre Workshop, Fine Arts Youth Academy, and Catalina Foothills Summer Program.

She was born and raised in Tucson and is proud to have grown up attending TUSD schools. As an Arts Integration Specialist, with the Opening Minds Through the Arts program, she feels very fortunate to be able to teach Theatre and to learn about the other three art forms as well, Music, Visual Art, and Dance.
---

Jill Ronsman
Principal, Warren Elementary School


Ms. Ronsman received her Bachelor's degree in Family and Consumer Science / Home Economics from the University of Arizona and her Master's degree in School Counseling from the University of Phoenix. While at the U of A, Ms. Ronsman was a Pom Pon with the Pride of Arizona for all four years and that is where the love of Fine Arts began. Jill taught Home Economics in middle and high school in Tucson, North Pole, Alaska, and Las Vegas, Nevada. While in Alaska she became involved in counseling students and when she returned to Tucson she earned her masters and worked as a high school counselor for Sabino HS and Tucson HS. Ms. Ronsman was an assistant principal for four years at Sabino HS before she became the principal at Warren Elementary. After 31 years at the secondary school level, she is now experiencing the wonders of elementary kiddos. While principal at Warren, Jill has worked hard to get the school into the Department of Defense STARBASE Program for the 5th graders, and helped bring more Fine Arts and reached the OMA Gold Status.
---

Dora Saldamando
Principal Mentor, Leadership & Student Success


Dora Saldamando was a teacher for 18 years and 2 years as an administrator in Tucson Unified School District. Her greatest source of pride is having the opportunity to work together with outstanding teachers, staff, parents and volunteers that have the passion, dedication and commitment to inspire our students to reach their full potential and create the leaders of tomorrow.
---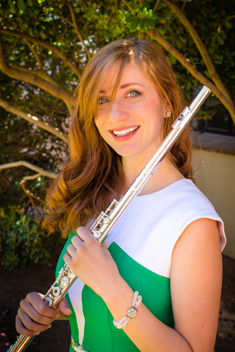 Diana Schaible
OMA Design Team Artist


Ms. Schaible received a Bachelor's degree in Music Performance from the University of Idaho in 2011, where she studied flute with Leonard Garrison and classical guitar with James Reid. She has won prizes in guitar in the Idaho IMEA collegiate competition, MusicFest Northwest, and Northwest Guitar Festival. In 2013, she received her Master's degree in Flute Performance at the University of Arizona, where she performed in the Arizona Symphony, wind ensemble, and the Fred Fox Wind Quintet, the university's premier student ensemble. Since moving to Tucson, Diana has maintained a private flute and guitar teaching studio, and currently teaches as an OMA Teaching Artist and at various music academies in the Tucson area.
---