Electrify Your Symphony (EYS)
Comes to
Tucson Unified Schools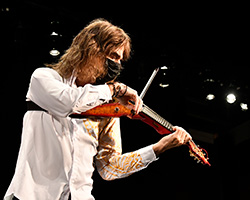 International recording artist Mark Wood, an original member of the multiplatinum selling Trans-Siberian Orchestra brings his groundbreaking music education program Electrify Your Symphony! (EYS) to TUSD middle school and high school students ending with a public concert at Sabino High School on November 29, 2022 at 7:00PM. The students will transform into a full-fledged Rock Orchestra performing original material and arrangements of music by Led Zeppelin, Cream, The Beatles, and Michael Jackson.

---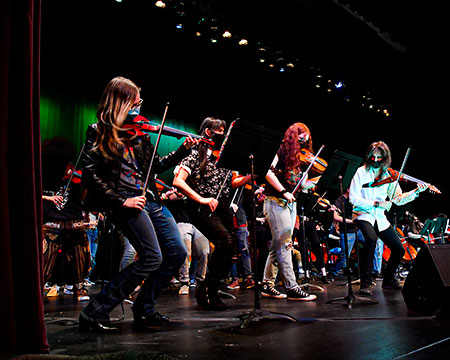 High school students perform with Mark Wood
EYS builds on a strong foundation in classical music provided by music teachers, creating partnerships with educators that inspire students, boost self-esteem, and motivate energetic stage presentation. To prepare for the concert, Mark will teach the students improvisation, composition, and personal expression on their violins, violas, cellos, and basses.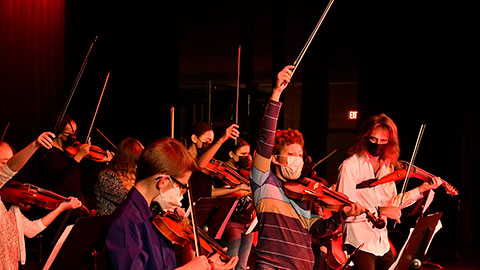 Middle school students perform with Mark Wood
This exciting event will transform the student musicians into a full-fledged Rock Orchestra! TUSD Orchestra students from Sabino High School and Borman, Fickett, Gridley, Magee, and Secrist Middle Schools will perform in the concert alongside Mark Wood.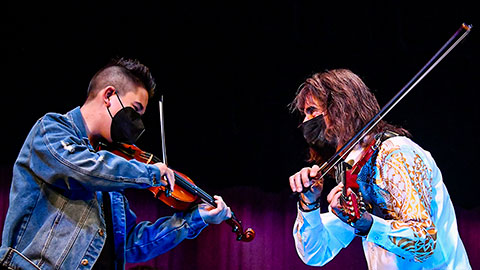 Student violinist duels with Mark Wood onstage!