Our School Facilities Rental System
We're excited to introduce our
online rental system
. Now you can browse the facilities, view photos, review features and amenities, and request a facility to rent.
Note: Please use the Chrome web browser to access this system.
Rental Rules and Regulations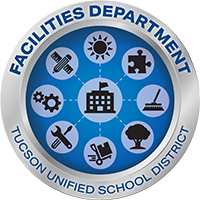 Shelley Sykora
Rentals Technician
520-225-4605
Rental Office
530 S. Norris Ave. Building H
Tucson, AZ 85719
Posted/Revised Date
01-10-2023
Summary
Information about facility rental options in the Tucson Unified School District.
Keywords
article, 2022-2023, schools, tucson, facilities, operations, rentals