Arts Integration Specialists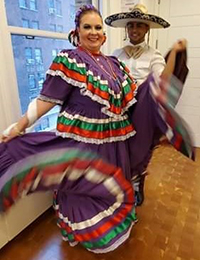 Tara Amy

Tara Amy grew up in Tucson feeling constantly inspired by the desert's natural beauty and the vibrant Hispanic culture. While attending various TUSD schools, Tara fell in love with the visual arts...especially drawing, painting, and ceramics. Tara received a Bachelor of Fine Arts in Art Education from the University of Arizona. She currently shares her love of the arts with her students at Grijalva Elementary where she works as the OMA Arts Integration Specialist. Tara is a strong advocate for the arts being absolutely VITAL as a motivator for students of all ages. While a student at Tucson High School, she took ballet folklorico classes which has become a lifelong passion of hers. Today she continues to dance with Ballet Folklorico La Paloma entertaining for two Summer Olympic events and most recently appearing at Carnegie Hall.
---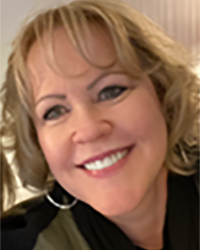 Nancy Anaya
Nancy Anaya is a native Tucsonan and proud to be a product of TUSD and the University of Arizona. She is highly qualified in Theatre Education and K-8 education.
Ms. Anaya began dance lessons at the age of 4 and continued teaching tap as a young adult. While a student at Tucson High, the "acting bug bit her" culminating in her winning the school's Thespian award. While a student at the University of Arizona, she was selected as the Theatre Teacher of the Year for her role in supervising 8 student teachers. As the Theatre Arts teacher at Utterback Middle School, she was integral to the school's recognition and achievements as a Fine Arts Magnet Middle School. Ms. Anaya also taught theatre in the Gregory School for 14 Summers working with children in grades 2-6. Performances culminated at the Leo Rich Theatre.
As a practicing artist, she has performed with the Southern Arizona Opera Company, worked with Gen Kelly's brother, Fred, attended workshops with Marcel Marceau, and taught pantomime for City Parks and Recreation as well as the Arizona School for the Deaf and Blind.
Loving to entertain, travel, attend theatre productions and concerts, she is thrilled to join OMA this year and have the opportunity as an Arts Integration Specialist at Magee Middle School!!!
---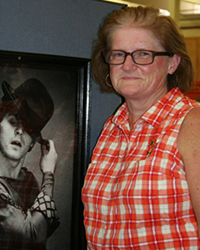 Linda Ball-Rodriquez
Is a highly qualified Visual Arts teacher of 22 years, who was formally trained in the United Kingdom. In the last 16 years, she was employed as the Visual Arts teacher at a Sedona, AZ Elementary School, and was one of the school librarians. Whenever possible she integrates children's' literature into her curriculum. While studying for her degree in Fine Arts at Bretton Hall College, she minored in Inter Arts, which taught her how to integrate performance, music and storytelling into the Visual Arts.
She has an interest in multiculturalism, and has researched the cultures of: the Iroquois, Hopi, Haida and Navajo; the Aborigines of Australia and the ancient Egyptians. She was fortunate enough to visit the great pyramids of Giza, and Tutankhamen's tomb! She has been able to incorporate these experiences and cultures into her arts integration curriculum.
---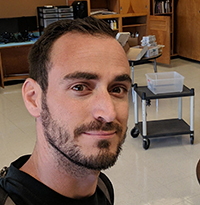 Travis Boswell
Mr. Boswell is the OMA Visual Arts Integration Specialist and Middle School visual Arts at Dietz K-8. A lifelong Tucsonan, he graduated from TUSD and received a BFA in Graphic Design and Illustration from the University of Arizona. There he developed skillsets in both the digital, and traditional art worlds; solidified most in his specialization of modern letterpress printing which became his personal passion.
While in university, Travis began working professionally as a designer and illustrator and other creative fields such as providing motion graphics for a HBO documentary. Since graduating he has worked in the professional creative fields in various areas but specialized in the print industry where he would find himself combining his knowledge of technology and printing processes to great effect. During the Pandemic, he worked at Microsoft in an instructional role teaching and educating on products, solutions, and processes.
Having been separated from the art's longer than he would of liked, Travis decided to pursue his dream of teaching art and joined the OMA Team. To him, art is a chance for students to learn to understand themselves and the world, and express their views, passions, and opinions in a way that is both enriching for the self, and society. He cannot wait to help guide the next generation of creative artists!
---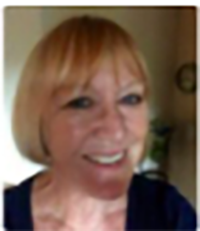 Elizabeth Campbell
Ms. Campbell earned her Bachelor's Degree in Public Administration from the University of Oregon before working on a Masters in Intercultural Communications. She has a long-standing interest in art, culture, and travel, spending several years teaching in Guatemala. Certified in Montessori education, she also received a Master's Degree in Education. Ms. Campbell spent 13 years overseas, teaching art in Brazil, Indonesian Borneo, and on the Cayman Islands. She is now the OMA Arts Integration Specialist at Maxwell K-8. Passionate about art education, she is also a practicing artist currently painting in both oils and acrylics. Her most recent works are in response to the Black Lives Matter protests taking place globally.
---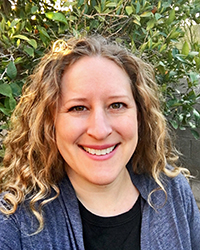 Jessica Carter
Ms. Carter is a highly qualified teacher of 21 years. She grew up in New York and relocated to Tucson to attend the University of Arizona. It was at the University of Arizona where she earned her Bachelor's Degree in Fine Arts and her Master's Degree in Teaching and Teacher Education.
Mrs. Carter has always had an interest in the visual arts and has multiple years of experience in the classroom as an art teacher for both middle school and elementary school students. Balancing her family and a variety of professional and personal opportunities, she proudly joins the OMA staff this year as the Arts Integration Specialist (AIS) at Hudlow Elementary School.
---
Hsin-Chih Chang
Born and raised in Taiwan, Hsin-Chih Chang moved to New York City in 2012. She earned her Master of Music at Manhattan School of Music, where she worked as a staff piano accompanist. She then spent time teaching in New York and Illinois, before moving to Tucson in 2017.
Since then, Ms. Chang has performed at Tucson Brass Workshop, AZ Corno Con Concert, ToCALO Tucson Festival, Choral Educators Choral Festivals, Northern Arizona University Vocal Jazz Madrigal Festival, University of Arizona Double Reed Day, and served as TUSD's high school accompanist. Currently, she is employed as the OMA Arts Integration Specialist (AIS) at White Elementary School.
---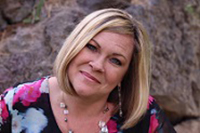 Jodi Darling
Mrs. Darling grew up in Tucson and graduated from Northern Arizona University with a bachelor's degree in vocal performance. After graduating, Jodi lived in New York City for 10 years working as an actress locally, regionally and on several national tours. Since returning to Tucson in 2006, she has taught Kindermusik and private voice as well as many after-school musical theatre classes for TUSD and TVUSD. She recently taught choir, drama and musical theatre at Secrist MS for two years. She has also performed locally for Arts Express, The Great American Playhouse, Roadrunner Theatre, Lonely Street Productions, Khris Dodge Entertainment, Arizona Choral Society and SAPAC. She and her husband Chach have two kids Julia and Gabriel. Jodi is currently an Arts Integrated Specialist in the TUSD OMA program at Sewell Elementary.
---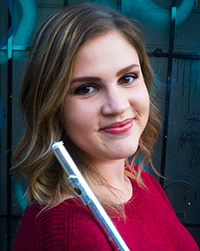 Miranda DeBretto
Miranda DeBretto became an Arts Integration Specialist (AIS) in 2018 after earning her Masters in Flute Performance from the University of Arizona. There, she was a member of the Fred Fox Graduate Wind Quintet, and served as principal flutist in the Arizona Symphony Orchestra and Wind Ensemble. Originally from Negaunee, Michigan, Miranda received her Bachelor's Degree in Music Education and Flute Performance from Illinois State University. Miranda has taught privately throughout Michigan, Illinois, and Arizona. She has also participated in festivals and tours across the U.S. and U.K. Miranda is currently the principal flutist of the Sierra Vista Symphony Orchestra and maintains a private flute studio in Tucson, AZ. As an AIS, Miranda feels privileged to serve in a role that encourages students to think more creatively about the world around them. Her time as part of Opening Minds through the Arts (OMA) family has only solidified her belief that the arts are an essential, valuable part of life and education.
---
Karen Fields
Ms. Fields world went from black-and-white to vibrant color when the arts entered her life as a child. Since 2002, Karen has been passionately devoted to bringing the arts to children in Tucson as an Arts Integration Specialist. Karen has been the AIS at Lineweaver Elementary since 2007. Karen took a roundabout journey into teaching, earning a BS degree in Political Science with strong emphasis in economics, math and science from ASU. After being contracted by parent organizations to bring music into elementary school classrooms around TUSD for several years, Karen decided teaching was her passion and career choice, and earned a Post-baccalaureate in Elementary Education from U of A. She has earned Orff 1 and 2 certification. OMA was a perfect fit for Karen -- uniting the joy of the arts with the power of the arts to teach and reinforce student learning. Karen loves providing Visual Arts, General Music, beginning & advanced recorder, before School choir, and Band instruction to her students at Lineweaver.
---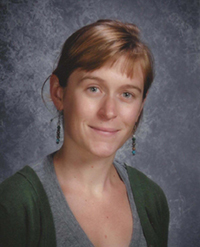 Hillary Douglas
Ms. Douglas joined the OMA team as an Art Integration Specialist for Visual Art in January of 2016. Art was always Hillary's favorite subject in school. She benefited from the encouragement of several inspirational art teachers, which motivated her to become an art teacher herself. Originally from New Hampshire, Hillary earned her BFA in Community Art Education from Massachusetts College of Art in Boston in 2006. After traveling to China in 2007, to teach art at the high school level, she moved to Las Cruces, New Mexico in 2008, where she taught middle school art for five years. Though many in her school community thought of her class as the "fun class," she found incredible value in reinforcing academic learning and testing strategies through art. In 2013, Hillary moved once again to Tucson, to study art education at the graduate level at the University of Arizona. As a graduate instructor, she taught aspiring undergraduate level art teachers how to be successful in their first years of teaching. Internships at the University of Arizona Museum of Art and Fallingwater, the historic house museum designed by Frank Lloyd Wright, furthered her understanding of how museums help people understand and make connections to art. Hillary is passionate about art and sharing her expertise and experiences with the TUSD community.
---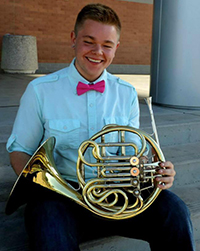 Joshua Floyd
Mr. Joshua Floyd is the current OMA Arts Integration Specialist at Warren Elementary and band director at Ford and Lineweaver Elementaries. Joshua has been working with TUSD since 2017, shortly after completing a semester of student teaching at Lineweaver Elementary. He recently graduated from the University of Arizona in 2019 with a Masters in Educational Psychology. Joshua is an active member of the fine arts community in Tucson through his participation in various vocal and instrumental ensembles.
---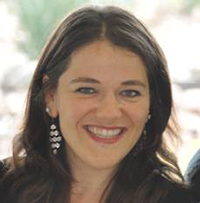 Sara Gascho
Sara's love for the Arts began while growing up in Lancaster, PA, where she sang in choirs and studied piano and voice, becoming an accomplished and award winning singer. Sara studied Musical Theater at the renown Tish School of the Arts. Realizing her calling lay elsewhere, Sara finished her degree at Temple University's Boyer College of Music with a Bachelor's in Music Education, summa cum laude. Her fortune took her to Tucson and TUSD. For seven years, she taught choral music at Tucson High Magnet School and then transferred to Sam Hughes elementary to become the OMA AIS. Integrating the Arts with Core Curriculum through Expeditionary Learning at Sam Hughes sparks her creativity, and the opportunities to grow and collaborate with her fellow teachers are endless. She also coordinates the OMA Palooza Concert Informances and offers Choir to 3-5 graders once a week before school.
Sara is the lead singer of the Tucson-based band, Combo Westside, performing originals and standards throughout Tucson. Their 2nd CD, Full Bloom, received acclaim from Zocalo Magazine and The Tucson Weekly.
---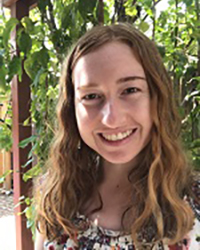 Catherine Gale
Catherine Gale started teaching in 2013. She got her Bachelor of Music in Music Education from the University of Arizona. She taught in her hometown of Phoenix before joining the TUSD Fine Arts staff in 2015, where band was her primary focus for years. Catherine joined the Arts Integration Specialist in 2019. She currently teaches OMA and band at Fruchthendler elementary school, with an emphasis on creativity and performance.
---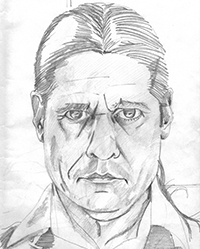 Marc Hebl
Mr. Hebl is a native of southern Arizona. He graduated from Tombstone High School where he developed his interest in visual arts and developed an understanding of the importance of the arts in one's education. After several years working in manufacturing and engineering, he returned to school to further pursue his interest in art. He graduated from the University of Arizona with Bachelors Degrees in Studio Arts, Art History, and Classical History. After receiving his teaching certifications, Mr. Hebl taught elementary literacy skills and visual art for seven years. After a few years away, Mr. Hebl is once again excited to be sharing his experiences and talents with the students of TUSD through the OMA program.
---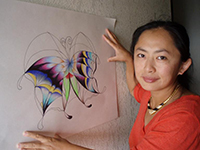 Tieyan Gonzalez
Tieyan Gonzalez is the OMA Arts Integration Specialist (AIS) at Ochoa Elementary School. Originally from China, she came to the United States twenty-two years ago and pursued her master's degree in education technology from the University of Arizona. Ms. Gonzalez has fifteen years of teaching experience in the lower elementary level and an arts endorsement. She believes everyone is artistic and creative in his/her own unique way. Enthusiastically joining the TUSD Fine Arts/OMA Team, she hopes to nurture a love of learning through Visual Arts integrated lessons that reinforce math and literacy.
---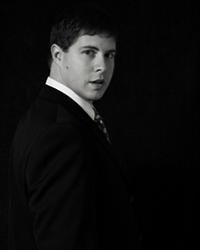 Matthew Holter
Mr. Holter, originally from Moorhead, Minnesota, is an accomplished lyric tenor and director. Mr. Holter has performed and directed throughout the Western United States and abroad, including China, Russia, Japan and England. His stage credits include numerous roles in opera, musical theatre and dance. Matthew's directing credits include Joseph and the Amazing Technicolor Dreamcoat, Peter Pan, H.M.S. Pinafore, and Godspell to name a few. He maintains a career as a professional soloist and chorister having performed with various ensembles from the greater Tucson area including the Arizona Early Music Society and the Tucson Chamber Artists. Mr. Holter is an Arts Integration Specialist for TUSD with the Opening Minds through the Arts program that provides fine arts residencies to schools throughout the district and a vocal instructor at Trollwood Performing Arts School through the Fargo Public Schools during the summer. Matthew received his Masters degree in Voice from Washington State University and earned his Bachelors degree in Music Education from The University of Arizona. Matthew and his wife, Victoria, live in Tucson with their five children.
---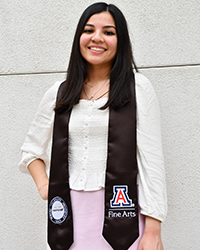 Mia lone Garcia
Ms. Garcia is a born and raised Tucsonan and loves being in the desert. She was fortunate enough to attend schools in Tucson that were heavily immersed in Fine Arts classes, and to have a mother that always did art projects with her. This inspired her to pursue both a career as a professional artist and an art educator. She recently graduated from the University of Arizona in May of 2021 with a double major in Art and Visual Culture Education and Studio Art (2D).
She loves working with elementary students because they have the best imaginations without limits! They have already taught her so much in the short amount of time she has been teaching. Although Ms. Garcia is young with a calm demeanor, she is so excited and ready to take on both Tolson Elementary and Oyama Elementary as the OMA Visual Arts Integration Specialist.
---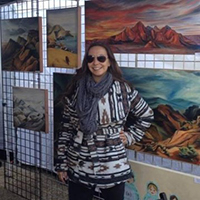 Piper Jordan
Ms. Jordan began her art career in Upstate New York. She attended Daemen College in Amherst, NY where she received her BS in Art Education. After teaching middle school art for a year, she decided to return to school at the Rochester Institute of Technology. She earned her MST in Studio Art with a dual minor in glass blowing and ceramics. She was lucky enough to study Art in Florence, Italy for a semester and was part of several juried and solo art shows during this time. With adventure on her mind, Ms. Jordan left New York and accepted a job in Tucson with the Catalina Foothills School district where she worked as an elementary art teacher for four years. She later worked as a High School Photography, Ceramics, and Studio Art Teacher in Phoenix. Ms. Jordan is now a proud member of the OMA team at Erickson Elementary and considers each day spent there, a privilege.
---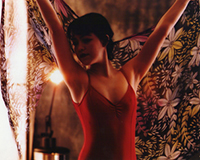 Bethanne Griffin
Bethanne is a native Tucsonan. Her dance training began at the age of six and includes a foundation built on ballet, tap and jazz. As a former graduate of Tucson High Magnet School, she was introduced to modern dance and the art of choreography. In 2001, she moved to New York City and began a teaching career; dancing and training with The Fred Astaire Ballroom Company. Upon returning to Tucson, she began designing and implementing integrative dance curricula for local fine arts programs. In 2010, she began Dance Aloud, an early childhood fine arts program; introducing children to literature through creative movement. In 2014, Bethanne and her family returned to New York where she spent 9 months working as a Teaching Dance Artist in NYC's public schools. In addition to modern dance, tap, ballroom, Latin and ballet, Bethanne is very excited to add aerial arts to her movement repertoire as she begins a new chapter this year: dancing with silks! She holds a Master's degree in Early Childhood Education, and a Bachelor of Science degree in Elementary Education. She has enthusiastically been working with the OMA program since 2011.
---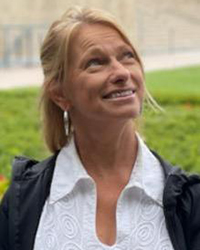 Dara Laird
Mrs. Dara Laird has served in the Tucson Unified School District for twenty years as an elementary classroom teacher and Fine Arts Specialist. She has experience in teaching Art and Music in the classroom and after-school programs. Dara is passionate about using multiple modalities to serve the educational needs of students, since many students learn best through the Arts.
Being a part of the OMA team allows her to collaborate with likeminded peers and enrich her skillset to more effectively influence learners.
She is proud to be a member of the OMA Arts Integration Specialist Team serving at Gale Elementary School.
---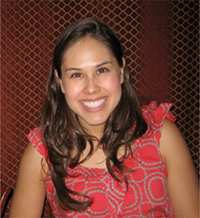 Chiara Lovio
Ms. Lovio received her Bachelor of Fine Arts in Theatre Education from the University of Arizona, and is a certified K-12 Drama/Theatre teacher. She also received her Master of Fine Arts in Theatre for Youth at Arizona State University. Her educational training has been specifically with K-12, but she has taught all ages ranging from preschool to university students. Her Theatre experiences include working with Seattle Children's Theatre, Metro Children's Theatre in St. Louis, and Cornerstone Theatre Company in Los Angeles. Local teaching experiences have been with Live Theatre Workshop, Fine Arts Youth Academy, and Catalina Foothills Summer Program.
She was born and raised in Tucson and is proud to have grown up attending TUSD schools. As an Arts Integration Specialist, with the Opening Minds Through the Arts program, she feels very fortunate to be able to teach Theatre and to learn about the other three art forms as well, Music, Visual Art, and Dance.
---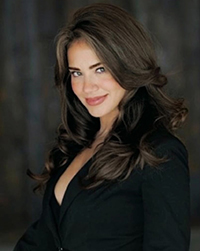 Cynththia Miltenberger
Cynthia Miltenberger received her Bachelor of Fine Arts in Dance from the University of Arizona and her dance teaching credential from Arizona State University. She taught in Los Angeles for eighteen years as a dance specialist for the Los Angeles Unified School District, and two years with Los Angeles City College. Cynthia recently returned to her roots in Tucson and now works as an OMA Arts Integration Specialist (AIS).
Cynthia created her own advancement through her arts integration initiative, which consists of her self-published book, "art moves" brand, workshop, and charity. In addition, she also holds a barre fitness teaching certificate and is working on her Pilates credential.
Always a voice for the voiceless, she advocates for children and the creative arts. From Dancing the Phases of the Moon, to exploring how engineering and dance come from the same place, she strives to empower her students by discovering their self-value and embodying their inner masterpiece.
---
Jeffrey Requadt
Mr. Requadt spent the majority of his childhood living in Tucson, France and Côte d'Ivoire (West Africa). He began taking piano lessons at the age of five and continued to study piano throughout high school and into college, receiving "First Mention" in an area-wide West African piano competition in 1998. Jeff has been teaching and performing piano publically as a soloist and accompanist since 1993 (often for churches and weddings), and has been teaching piano for almost as long. Jeff has also performed with choral groups in high school and college. One special highlight was performing in a mass choir under the baton of John Rutter at Carnegie Hall in New York City in 2004. In 2005, Jeff graduated from Southwestern College with a degree in Elementary Education and taught third grade at Dietz K-8 School from 2006 to 2014. He enjoys using musical concepts and skills both to expand his students' minds as well as to teach concepts in other disciplines such as reading, writing, science, and math. Jeff is excited to begin the 2017-2018 school year as an Arts Integration Specialist in the OMA Exploratory Residency.
---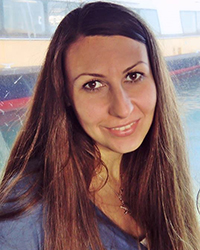 Olga Savic
Olga is the OMA Arts Integration Specialist (AIS) at Bonillas Traditional Elementary Magnet School. Additionally, she is currently pursuing a Ph.D. program in Music Theory with a minor in Music Education from the Fred Fox School of Music at the University of Arizona. She received a Master's degree in Music Theory from the Northern Arizona University and a Bachelor in General Music Pedagogy from the University of Arts in Belgrade, Serbia. Before joining the TUSD Fine Arts/OMA Department, she taught general music, music theory, and ear training in Serbia and the USA.
---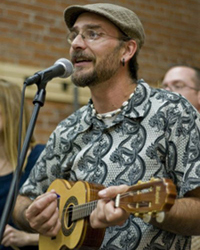 Jeff Simpson
Mr. Simpson is a Tucson based musician and a graduate of the University of Arizona's Music Education program. A vocalist and multi-instrumentalist, Jeff has recently performed with a wide variety of groups such as the pan-African pop band The Key Ingredients of African Soul, the acapella vocal troupe Catacoustic Groove, and the Brazilian rock band Batucaxé – also serving as an assistant director for its community drumming ensemble.
During a career spanning over 30 years, Jeff has worn many hats as a performer: staff singer in a church choir, jazz/blues/rock trumpet player, ukulele and kazoo busker, punk-rock singer and guitarist, and hootenanny troubadour. He has always been passionate about exploring the connections between seemingly unrelated styles and disciplines, and is eager to apply his knowledge, experience, and creativity as an OMA Arts Integration Specialist at Tully Elementary.
---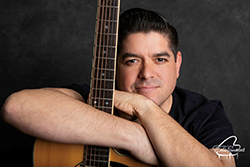 Jose (Chach) Snook
José "Chach" Snook is originally from Napa, California and has performed in 46 states and 13 countries. For almost 10 years, Chach lived in NYC as a professional singer/actor appearing and touring in a number of shows including Forever Plaid (National Tour). He was also a member of the jazz a cappella group, Pieces of 8. In Tucson, he has been seen singing with Khris Dodge Entertainment, Lonely Street Productions, Every Era Entertainment, the Doo Wop sensation, and The 4GENTS. Chach directed Godspell and has directed/starred in a successful run of I Love You, You're Perfect, Now Change (MAC Nominations for Best Musical, Best Director and Best Actor) and Triumph of Love (MAC Nominations for Best Musical and Best Director). He also had the honor of performing in Les Misèrables with his daughter in 2014. Chach has a Vocal Performance degree from Northern Arizona University and was the choir/drama teacher at Flowing Wells J.H. School where he directed over 20 plays/musicals and conducted almost 2,000 choir students over the span of 12 years. In 2013, he was named a Top 5 Teacher of the Year for Arizona and in 2016 he was named Latino Teacher of the Year for Arizona. Much love goes to his family Julia, Gabriel and wife, Jodi Darling.
---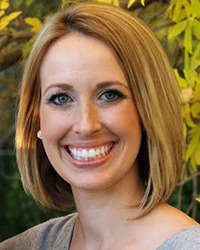 Michelle Sugameli
Michelle was born and raised in Tucson with a life that has been inspired by visual arts. Encouraged by her high school art teacher to pursue a career in Visual Arts, Michelle graduated from the University of Arizona with a BA in Art Education in 2006. Upon graduation, Michelle was accepted into TUSD's Smithsonian Internship Program, where she spent the summer gathering educational resources at the Natural History Museum in Washington D.C. Returning to Tucson, Michelle taught with the TUSD Arts Mobile and as part time art instructor at two elementary schools. In 2008 Michelle taught Visual Art and Ceramics to middle school and high school students in the Marana Unified School District. Throughout the last 12 years Michelle has worked in her free time with a local ceramic artist, Nina Borgia Aberle, in art projects throughout the Tucson area. Michelle enjoys developing her own art work in her free time in the mediums of painting and ceramics. Michelle Sugameli has always had a special love for teaching elementary school and is excited about the up and coming school year as the Arts Integration Specialist.
---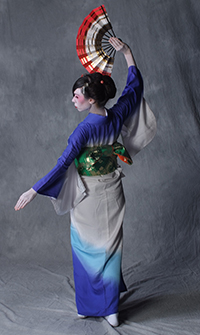 Trista Tamura
Ms. Tamura received her BS and Master's degree in elementary education from the University of Oregon. In 2008, she relocated to Tucson and began her elementary teaching career as a 2nd grade teacher. While teaching, Trista focused on helping students that gravitated towards the arts, much like her younger self. She has been involved with the arts since she was young from drawing and painting at an early age to being expected to learn how to read music and play a musical instrument. As a teacher, she found joy in sharing visual arts with her students through integration and found that her students were more engaged and retained more information.
While Trista enjoyed regular classroom teaching, she knew that she felt a natural calling to dive deeper into teaching in tandem with the arts. She decided to pursue a career in visual arts integration through OMA and has found true joy in bringing the arts to many students throughout TUSD.
---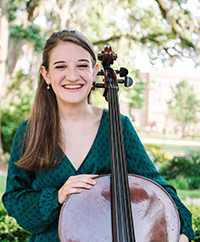 Katie Thaler (Capp)
Katie Thaler is the OMA Arts Integration Specialist (AIS) and Orchestra Director at Dunham Elementary School. An accomplished cellist, Katie holds a Bachelor of Music in Cello Performance from Florida State University and a Master of Music in Cello Performance from the University of Arizona School of Music, where she was a Graduate Teaching Assistant. Katie has performed in masterclasses for many professional artists. Currently she performs with the Sierra Vista Symphony and runs a thriving cello studio while teaching OMA. Katie lives in downtown Tucson with her husband, violist and fellow AIS Raiden Thaler, and their charming orange tabby Charlie. If you don't hear string music filling Katie's and Raiden's home, they're most likely trying out an adventurous recipe for dinner or catching up on the latest episodes of Grey's Anatomy!
---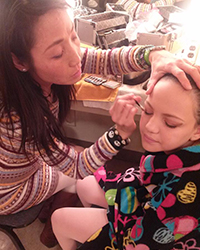 Chika Willis
Ms. Chika Willis was born and raised in Kyoto City in Japan. She studied in Bukkyo University and earned a bachelor's degree in Japanese Literature and received a provisional teaching license for secondary education in Japan. Instead of pursuing teaching careers in Kyoto, Chika came to Tucson and attended CESL at the University of Arizona learning English with people from all over the world. Soon she earned an Associate degree of American Indian Studies at Pima College. Chika decided to become a teacher in America and began study in the College of Education at U of A. After 4 years of teaching at Altar Valley School District, she started teaching kindergarten at Van Buskirk Elementary School in 2004 and learned about the OMA program, Dr. Karen Yeager, the former OMA Arts Integration Specialist (AIS), took Chika under her wings and gave her many opportunities to understand arts integration programs. When Dr. Yeager retired, Chika decided to follow her path and became a new OMA AIS at Van Buskirk. Her work was recognized by school staff and awarded the TUSD campus teacher of the year in 2017-18SY.
Visual arts, Manga, and Anime have been a big part of her life since she was a little child. Chika enjoys drawing and painting pictures. She once worked as a volunteer stage make-up artist at a local dance studio and helped child dancers for 9 years. Chika is delighted that her art skills have helped her students' learning and their success.
---
Jennifer Wortman
Ms. Jennifer Wortman is a native Tucsonan who went through Tucson Unified public K-12 Magnet Schools. She is currently in her 21st year of teaching and her 7th year as an OMA Arts Integration Specialist at Dietz K-8 teaching K-4 and the 5th - 8th grade Choirs. She received her Bachelor of Music Education degree from Northern Arizona University and her Masters in Choral Conducting from California State University Los Angeles. She was the choir teacher at Palo Verde High School for twelve years as well as the founder of the Palo Verde Alumni and Faculty Choirs. Ms. Wortman is a past president of the Arizona Choral Educators, has been a clinician and conductor for various festivals as well as the Tucson Girls Chorus. She is currently the Choir Director of the Adult and Children's Choir at Tanque Verde Lutheran Church. Ms. Wortman lives in Tucson with her husband and two boys.
---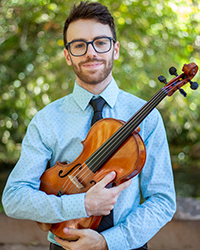 Raiden Thaler
Mr. Thaler is the Arts Integration Specialist (AIS) and Orchestra Director at Steele Elementary, serving in additional music leadership capacities at Sahuaro High School and Miles Exploratory Learning Center. He graduated from the Fred Fox School of Music Summa Cum Laude in 2021 with a MM in Viola Performance. There, he was the violist in the Grove String Quartet, the Graduate String Quartet at the University of Arizona, and principal viola in the University Symphony Orchestra. Raiden is excited to share his new AIS journey alongside his wife, Katie Capp, who is also a new AIS and Orchestra Director at Dunham Elementary. As a teacher, Raiden strives to always be an eternal learner: his students teach him daily how to better serve them and grow as an educator.
---