Learn about the middle and high school options available in TUSD!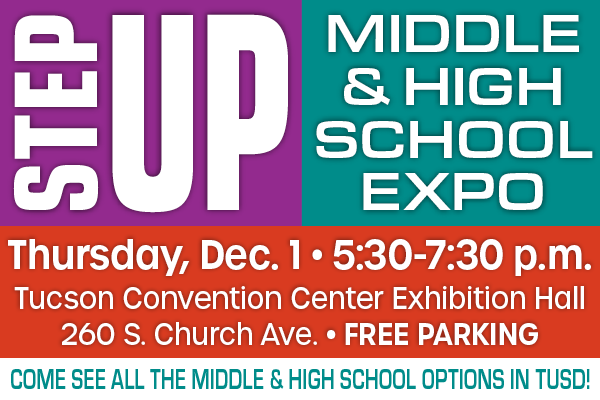 Meet TUSD middle and high school principals
Learn about extracurricular activities
Learn about Career and Technical Education
Learn about TUSD Academic Programs
Speak with our Exceptional Education team
Speak with our Language Acquisition team
Schedule a school tour
Enjoy special performances from TUSD schools
Register onsite!
Event Summary
When
Thursday, December 1, 2022
5:30-7:30 p.m.
Contact
Karla Escamilla
Communication & Media Relations Manager
Tucson Unified School District