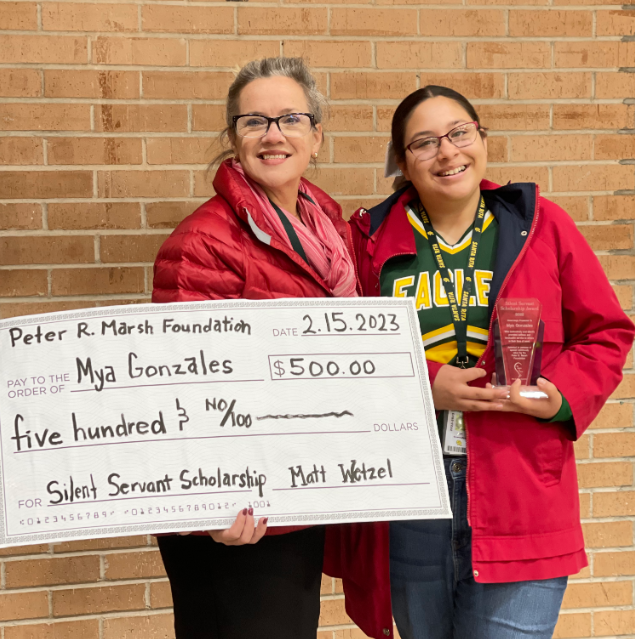 The Peter R. Marsh Foundation announced Santa Rita student, Mya Gonzales, as one of their 2022 Silent Servant Scholarship award recipients. Mya, a 9th grader, was selected based on her local efforts to positively impact not only the Santa Rita campus, but the surrounding community, as well.
As the award recipient, Mya joins a select group of high school students across the nation who have received this award in acknowledgement of their kindness in service to others and is a high honor. As part of this recognition, Mya received a $500 check, a congratulatory letter, and a personalized crystal award.
According to Santa Rita principal Tamara Ray, "Mya is so deserving of this award. At Santa Rita, we place a great amount of emphasis on one pillar in particular – 'Be The Good.' Mya makes a choice, everyday, to 'Be The Good' and to serve others both on and off campus. Mya is a terrific representative of excellence in community volunteerism and service, and we are so proud of her."