May: Better Hearing and Speech Month
May is Better Hearing and Speech Month, an annual opportunity backed by the American Speech-Language-Hearing Association (ASHA) to raise awareness about communication disorders.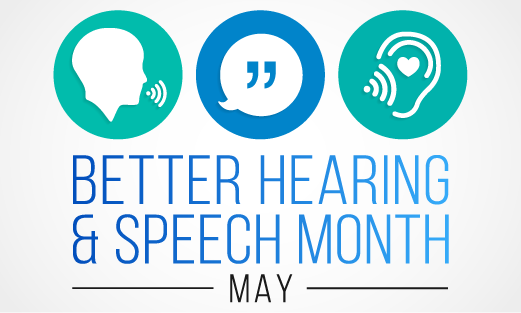 According to the ASHA
, 75 percent of children experience at least one episode of otitis media – inflammation in the middle ear that may or may not include an infection – by their third birthday. Hearing loss associated with otitis media is usually temporary. If the inflammation occurs frequently, it can cause damage to the eardrum or the hearing nerve, leading to permanent hearing loss.
Symptoms of otitis media include:
Inattentiveness
Wanting the TV or music louder than usual
Misunderstanding directions
Listlessness
Unexplained irritability
Pulling at the ears
If your child has frequently recurring ear infections, it's recommended you work with an audiologist and speech-language pathologist, in addition to your child's pediatrician.
Evaluation
If you're new to Tucson Unified or are concerned about your child's speech or hearing, the
Exceptional Education Department
conducts screenings and evaluations.
Our staff includes 76 speech/language therapists and two audiologists who conduct consultations, evaluations, interventions, screenings and therapies to support students with hearing loss.
The Ex Ed team is passionate about augmentative and alternative communication (AAC), student advocacy, total communication and inclusion. We work with you and your child's teacher, counselor, school psychologist and principal to develop an education plan for your child's success.
Posted/Revised Date
04-21-2023
Summary
Information about how Tucson Unified supports students with hearing loss.
Keywords
article, 2022-2023, school, tucson, special education, speech and language