Women have made an incredible impact on education for centuries. In the history of Tucson Unified School District, many female teachers and superintendents have made their mark on the community they served, and some even had a school named after them.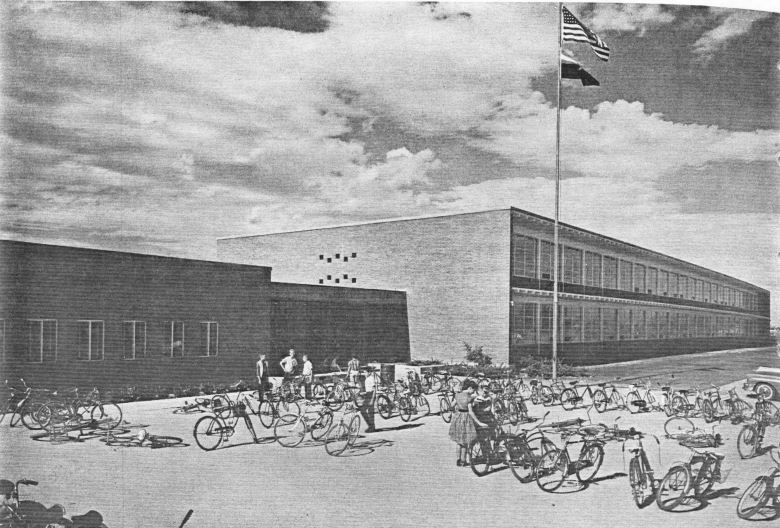 Alice Vail Middle School: Alice L. Vail was a teacher and oratory coach in District 1 (TUSD). She was head of the Tucson High School English Department for 26 years and helped found the Tucson Education Association.
Banks Elementary School: Dr. Laura Banks was a native Tucsonan who graduated from Tucson High in 1939 and went on to hold many positions in the district, from teacher to principal to coordinator of the reading program, and finally, Assistant Superintendent of Schools (Region 4) until her retirement in 1982.
Bloom Elementary School: Clara Ferrin Bloom began her TUSD teaching career in 1901, starting at the Safford School and returning as a substitute and later becoming a full-time teacher again during the Depression years.
Borton Elementary School: Elizabeth "Lizzie" Borton was an educator and administrator in the Tucson School District, specifically at Safford and Drachman schools. She also briefly served twice as acting superintendent for the district, in 1895 and 1908.
Cavett Elementary School: Cavett was named after Lillian Cavett, Tucson High school dramatics instructor from 1924-1946. Under her guidance, THS grew from one class in public speaking to five dramatics classes, which were always filled to capacity.
Collier Elementary School: Marguerite Collier was a vocal music teacher who began the beloved tradition of the Las Posadas nativity pageant at Carrillo Elementary.
Cragin Elementary School: Gertrude Cragin was TUSD's first full-time nurse. In 1920, she began a program to provide food for undernourished children at school as well as health services.

Dodge Traditional Magnet Middle School: Ida Flood Dodge was a teacher for 33 years in the early days of the school district, as well as an author and historian.
Dunham Elementary School: Alice Fulmer Dunham served as a teacher and principal for 25 years in Tucson and was known as an advocate for public kindergartens.
Erickson Elementary School: Irene Erickson was an influential educator in Tucson Unified, from her role in developing the helping teacher program to assist new teachers, as well as originating the teaching of Spanish at Mission View Elementary and getting multi-purpose rooms added to the building plans for many schools.
Ford Elementary School: Inez C. Ford was a longtime teacher in Tucson School District 1.
Gale Elementary School: Laura O. Gale was a 31-year teacher who spent much of her career at Tucson High School teaching English and geometry, as well as assisting with counseling and guidance.
Henry Elementary School: Anna Henry was the first principal at Richey Elementary School (closed in 2010) and was heavily involved in raising funds to provide food, shoes, toothbrushes, summer camp and eyeglasses to the Pascua Yaqui children who attended Richey.
Hudlow Elementary School: Ulah Hudlow began teaching in District 1 in 1921 at Drachman School, later becoming principal of University Heights (closed in 1978) until her retirement.
Kellond Elementary School: Annie W. Kellond was the district's first full-time librarian and first full-time secretary to the school board.
Lawrence 3-8 School: Anna E. Lawrence came to Arizona in 1943 and began teaching at Mission View Elementary. She also served as principal of Davis and Carrillo Elementary Schools and worked in the district for 26 years.
Lineweaver Elementary School: Adah Bedford Lineweaver Cochrane taught at Davis and Drachman Schools and was principal of the old Mansfeld School until Miles School opened in 1922, and she remained there until she retired in 1946 at age 74.
Lynn-Urquides Elementary School: Mary Lynn's family sold District 1 the land on which they built the school. Maria Urquides was a long-time District 1 teacher and administrator who pioneered bilingual education.
Maldonado Elementary School: Amelia Maldonado was a teacher in the district from 1919 through 1960, and she herself attended Safford School and Tucson High School. She taught Spanish and home economics.

Marshall Elementary School: Sara E. Marshall began as a teacher to non-English speaking students at Safford Elementary, and was considered a pioneer in the field.
Mary Belle McCorkle Academy of Excellence K-8: Dr. Mary Belle McCorkle is the only person in TUSD's history to have occupied every level of school involvement in the district: student and graduate, clerical employee, teacher, resource teacher, parent of students in the district, principal, senior central administrator and elected school board member.
Mary Meredith K-12: Dr. Mary Meredith was a well-known advocate for special education and worked for TUSD from 1953 until her retirement.
Miller Elementary School: Miller Elementary is named for three sisters – Mary, Maude, and Nelle Miller – whose combined teaching service to the district totaled 97 years.
Roberts-Naylor K-8 School: Clara Fish Roberts was a District 1 graduate, teacher and later, the first woman trustee in Tucson Public Schools. Mary G. Naylor taught in Tucson schools for more than 20 years, at Sam Hughes School and Mansfeld Junior High School.
Utterback Middle School: Madge W. Utterback was a 33-year director of vocal music for Tucson High School.
Van Buskirk Elementary School: Kate Van Buskirk was a teacher and then principal at Davis School, and is credited with starting the first nature study classes in the district.
Wakefield Middle School: Maria Wakefield was one of the first two female teachers in Tucson schools, and the mother of Clara Fish Roberts, herself a teacher in the district.
Warren Elementary School: Frances Jane Warren worked in the district for 29 years, as a substitute, full-time teacher and even briefy as superintendent in 1895.
Wheeler Elementary School: Winnie Wheeler was a teacher and principal for 31 years in District 1.