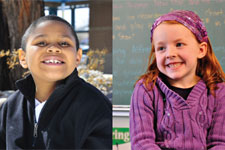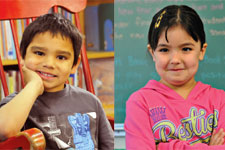 Come visit Tucson Unified's elementary and K-8 schools to learn about free all-day kindergarten at Tucson Unified!
The benefits of early childhood education are numerous. One of the most important is that attending a quality kindergarten increases the probability of a child doing better in school and finishing high school.
Kindergarten provides your child the chance to:
Gain exposure to new ideas and concepts
Learn social skills by interacting with other children
Develop self-awareness and respect for others
Cultivate a love of learning that lasts a lifetime
Selecting a Tucson Unified school provides you with an abundance of opportunities for your child. As the largest district in Southern Arizona, we offer more specialized learning environments, more programs, and more activities than any other district in the region. Such opportunities allow your child to thrive in a stimulating educational atmosphere.
TUSD has certified teachers, playgrounds that meet safety codes, and healthful breakfast and lunch options.