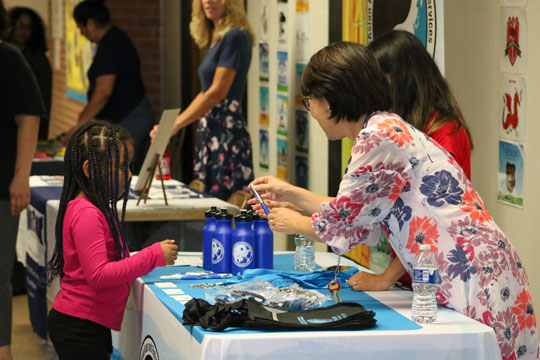 On Thursday, August 24, the Palo Verde Family Resource Center kicked off the first of a series of Family Mixer events.
Tucson Unified families and community members were invited to learn more about what the FRCs offer, as well as the opportunity to talk to representatives from different Tucson Unified departments and community organizations.
Refreshments and entertainment were also available, while attendees also had access to the FRC Clothing Bank and Food Pantry.
The next Family Mixer takes place Aug. 29 at Menlo FRC (1100 W. Fresno St.) and the series will close out on Sept. 12 at the Catalina FRC (3645 E. Pima St.). Both events run 5-7 p.m.
Please visit our Family Mixer Form to sign up.