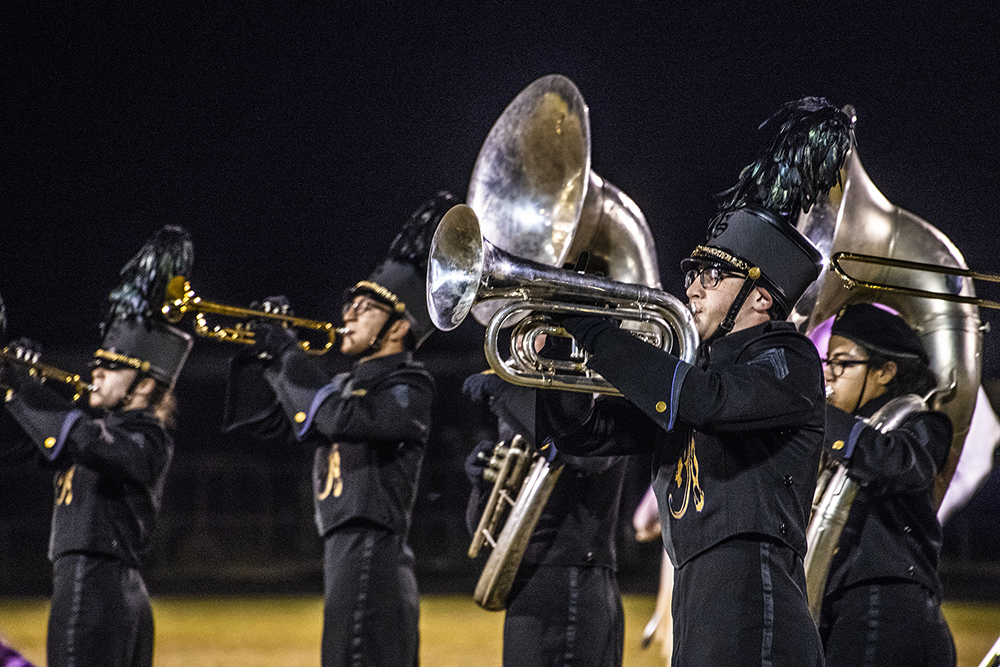 Band in TUSD expands students' technical skills and the concept of ensemble playing. Expanded application of skills emphasizes independence in technique, reading, interpretation, solo and ensemble performance and composition.
---
The band programs at Tucson Unified's schools are award-winners! Recent recognition includes the follow:
Rincon/UHS Wins ABODA State Competition
Tucson High Magnet School Wins ABODA's Top Prize
Vail MS Advanced Band received Superior Award at ABODA Area Festival
These successes hinge on our approach: students in elementary school learn that the correct playing position, breathing, and fingering is the foundation of learning to play a band instrument, and from the sound fundamentals, we progress into working with musical concepts, technique, performance situations, and more developed literature.
---
2018 TUSD Marching Band Exhibition