Three Tucson Unified Schools Receive National Magnet School Awards
Three Tucson Unified School District Magnet schools have received either the National Magnet School of Excellence or the National Magnet School of Distinction by Magnet Schools of America, the national association for magnet and theme-based schools.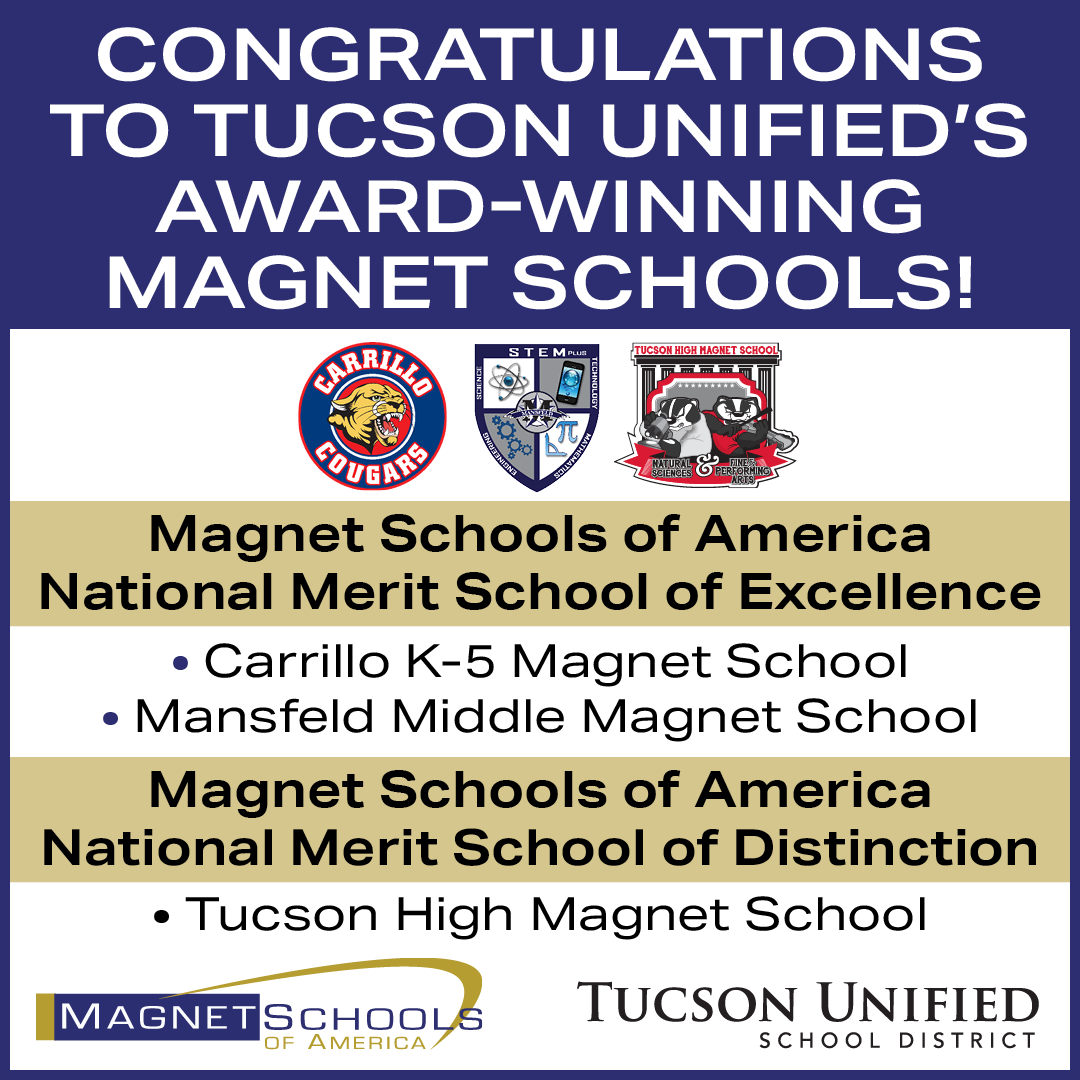 More about the National Magnet School Awards
– Posted 2-21-2023
Vantage West Credit Union Pays Off $27,000 in Student Lunch Debt
Vantage West has paid off the total fall 2022 lunch debt for Tucson Unified students, alleviating a significant financial burden for 1,375 students and the district.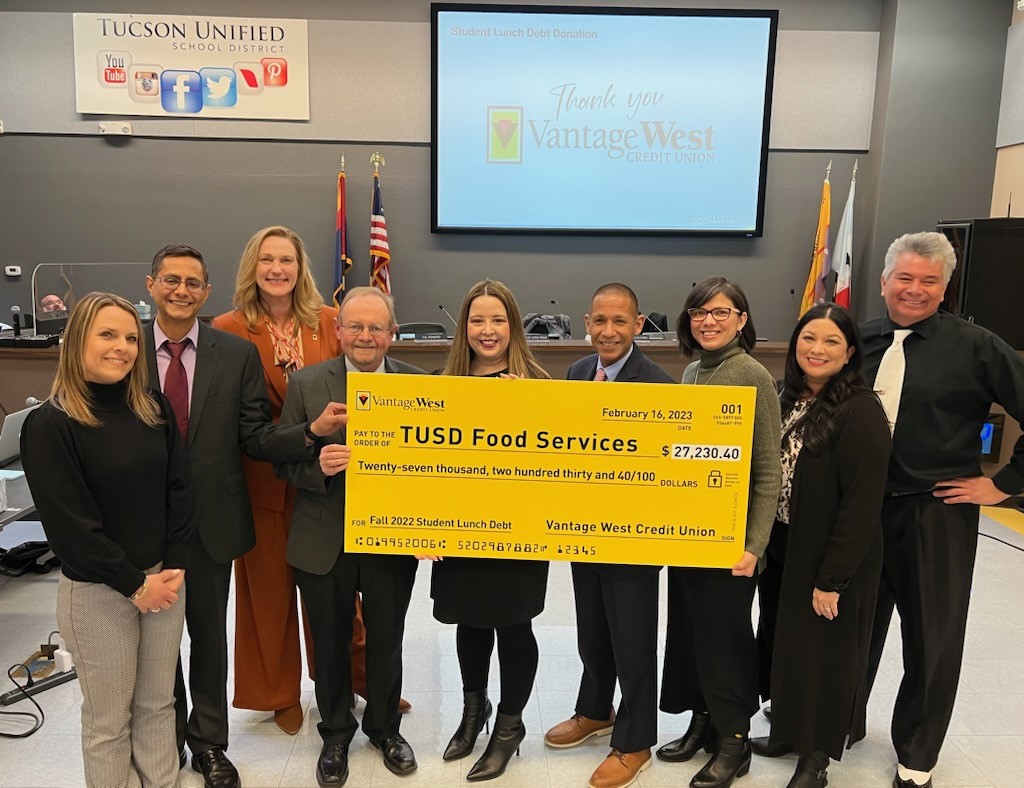 More about Vantage West's contribution
– Posted 2-20-2023
Connecting the Arts to SEL
TUSD's Opening Minds through the Arts (OMA) program and the Arizona Department of Education designed a series of videos demonstrating how the Arts and Social Emotional Learning (SEL) are integrated to inspire creativity, collaboration, teamwork, and self-expression.
– Posted 9-20-2022