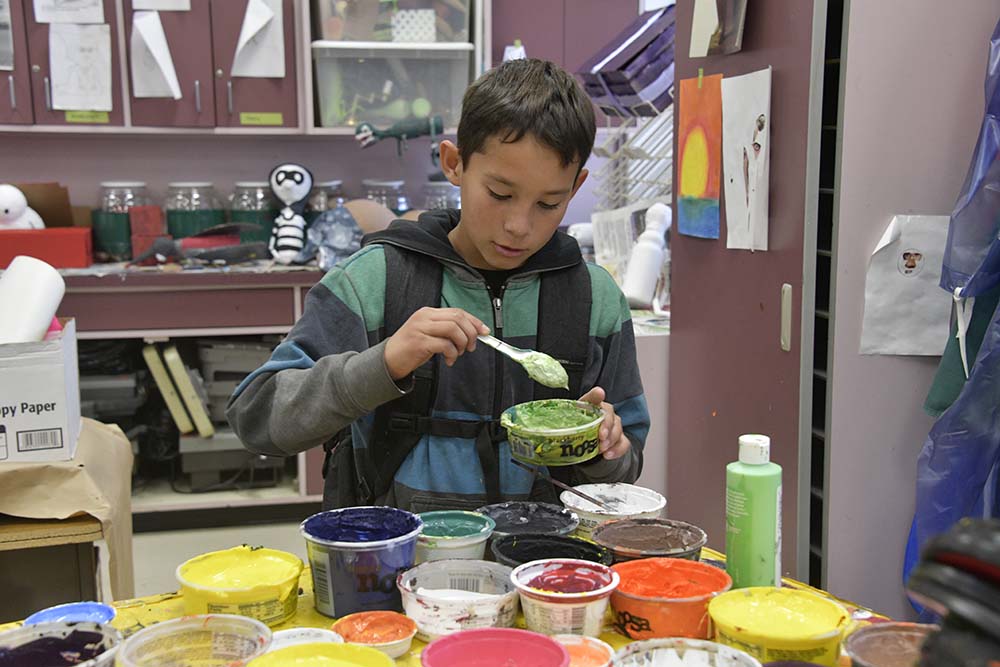 Tucson Unified Fine and Performing Arts Department has developed an array of visual arts resources to aid classroom teachers, including Wednesday in-school staff development, after school teacher workshops at Educational Materials Center, and online downloadable visual arts lessons. Educational Materials Center, Tucson Unified's world class professional library, contains a wide variety of art prints, sculpture, artifacts, videos and books available for classroom use.
---
Sabino HS Collaborative Arts Project - The Raven by Edgar Allen Poe
Sabino Visual Arts Teacher Michael Speirs and Theatre Arts Teacher Kristian Kissel collaborated on a project designed around The Raven and other works by Edgar Allen Poe. They subdivided passages of text in Poe's writings and assigned passages to their Visual Arts and Theatre Arts students to either record readings or create illustrations based on those passages.
Michael Speirs states, "Coordinating all aspects of this project proved difficult in the remote learning format while the final project is still a work in progress. When completed, the readings and illustrations will be combined into a video. The illustrations for The Raven are however completed and are shared within."