Register for Summer Programs in 2023

For June of 2023, we are excited to add free, four-week summer programs at all schools, in addition to the excellent paid programs that are offered each summer.
These programs are made possible by ESSER funding and the 21st Century Community Learning Centers (21st CCLC) grant program.
Incoming Kindergarten Students!
— Please
contact your school
for information about summer programs.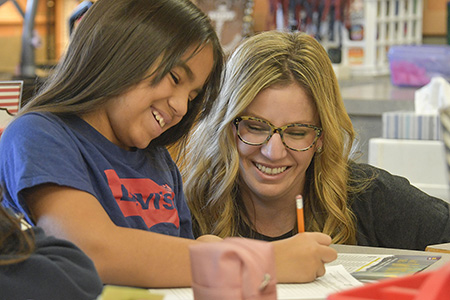 Free Programs
Full STEAM Ahead! — Uses Opening Minds through the Arts (OMA), STEM curriculum, and highly-engaged teachers.
Students also receive ELA and Math instruction in small groups. Held in-person at all elementary, K-8 and middle schools.
Academia Huitzilin — Students in grades 3-5 explore different STEM units each week, with field trips on Friday. Held in-person at Drachman Montessori K-8.

Freshmen Academy — Supports incoming 9th grade students to transition from middle school to high school while building math, reading and study skills. Held in-person at all high schools and TUVA for incoming TUVA freshmen.

AP Bootcamp — Introduces any high school student to Advanced Placement curriculum and rigor. Held in-person at all high schools except Cholla and UHS.
High School Summer Experience — For current high school students looking for credit acceleration and credit recovery options. Held in-person at all high schools.
Register with ParentVUE by June 1 (by May 5 to guarantee transportation):
Select Summer from the drop down
Enter your student's current grade (for 22-23)
Select your school
REMOTE option is the COLE Summer Experience

Services
Transportation for Full STEAM Ahead! (register by May 5)
Crossing Guards
Nurses/Health Clerks/Counselors (counselors only available at the high school level)
Extended Camps
Camps providing education activities and extended-day childcare!
Extended-day – 7 am - 6 pm
Extended-dates – June 5 - July 21
For school age and pre-kindergarten
Weekly cost $75-$185
Summer Program List
| Current Grade | Free/Paid | Program | Date-Range | Time | Register | Notes |
| --- | --- | --- | --- | --- | --- | --- |
| Pre-K | Paid | Pre-K Summer Camp - Full Day | June 5 - July 21 | 7 am - 6 pm | Community Schools | At several sites |
| Pre-K | Paid | Pre-K Summer Camp - Half Day | June 5 - July 21 | Half Day | Community Schools | At several sites |
| K to 4 | Free | Full Steam Ahead - Elementary | June 5 - 29 | 8 am - 12 pm | ParentVUE | At all schools |
| K to 5 | Paid | School Age Summer Camp - Half Day | June 5 - July 21 | 7 am - 6 pm | Community Schools | At several schools; transportation available |
| K to 5 | Paid | School Age Summer Camp - Full Day | June 5 - July 21 | 7 am - 6 pm | Community Schools | At several schools; transportation available |
| K to 5 | Free | Open Access GATE Summer Program | June 5 - 29 | 8 am - 12 pm | ParentVUE | Open to all students; located at Tully Elementary School |
| K to 7 | Free | Full Steam Ahead - K-8 | June 5 - 29 | 9 am - 1 pm | ParentVUE | At all schools |
| 5 to 7 | Free | Full Steam Ahead - Middle School | June 5 - 29 | 9 am - 1 pm | ParentVUE | At all schools; Current 5th graders pick the Middle School you will be starting next year. |
| 8 | Free | Freshman Academy | June 1 - 28 | 8 am - 12 pm | ParentVUE | Please pick the High School you will be starting next school year. |
| 8 | Free | Freshman Academy (TUVA) | June 1 - 28 | 8 am - 12 pm | ParentVUE | Choose Tucson Unified Virtual Academy as school to register. |
| 9 to 12 | Free | HS - Credit Recovery - Block 1 - A.M. Session | June 1 - 14 | 8 am - 2 pm | ParentVUE | All TUSD High Schools |
| 9 to 12 | Free | HS - Credit Recovery - Block 2 - A.M. Session | June 15 - 28 | 8 am - 2 pm | ParentVUE | All TUSD High Schools |
| 9 to 12 | Free | HS - Credit Recovery - Block 1 - P.M. Session | June 1 - 14 | 2:30 pm - 8 pm | ParentVUE | Located at Tucson High Magnet School |
| 9 to 12 | Free | HS - Credit Recovery - Block 2 - P.M. Session | June 15 - 28 | 2:30 pm - 8 pm | ParentVUE | Located at Tucson High Magnet School |
| 5 to 6 | Free | Open Access GATE Summer Transition Program | June 5 - 29 | 9 am - 1 pm | ParentVUE | For students entering 6th and 7th grade; located at Roberts-Naylor K-8 |
| 8 to 11 | Free | HS - Advanced Placement (AP) Boot Camp | June 1 - 14 | 8 am - 12 pm | ParentVUE | Open to all HS students; at all HS except UHS/Cholla |